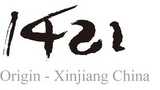 Admiral's Reserve
Chardonnay 2018
Clear pale straw in colour, the wine has aromas of citrus and limes with hints of white peach. There are some lovely complexing savoury sulphides that are in proportion to the other wine fruit aromas.
The palate is refined and linear, citrus and lime and lesser peachy notes balance with racy acidity that lingers for a while. Chablis style, this wine craves for food.

Admiral's Reserve
Cabernet Sauvignon 2017
Bright brilliant red in colour, the wine boasts red and black berry fruits with some black olive and cassis. There are other notes of vanilla, cedar and cigar box characters, which makes this a very interesting wine.
The palate is medium in weight and supports what is perceived on the nose; black berry fruits and olives with cedary fine grain tannins that have good persistence. Whilst medium in weight, the wine has wonderful balance and will improve with age for some years to come. Best to drink with food.