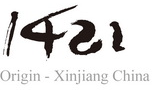 1421 Classic Cabernet Sauvignon Red Wine
The Cab Sav was very good too; more akin to a European style than new world, more like a mid weight Bordeaux.
Displaying a lovely translucent red colour with an intense lifted blackberry fruits dominate the bouquet with integrated cigar box, cedar and varietal leafy nuances. The palate is medium to full with ripe red and blackberry mix fruit flavours complemented with some earthy notes which are framed by fine tannins and some integrated vanilla oak, adding further richness and complexity to the wine. This is a classic "Bordeaux" style Cabernet Sauvignon, not being too heavy but balanced with persistent acidity and varietal character.

1421 Classic Chardonnay White Wine
Bloody hell mate... Were we pleasantly surprised. Your Chardonnay rocks! Good balance between the elements.
Pale yellow in colour, the wine is showing lifted stone and citrus fruit along with some buttery and nutty aromatic nuances. There are aromas of roasted nuts, slight match strike and a hint of vanilla oak covering up the fruit. The aroma is truly varietal. The palate shows white peach, some melon and grapefruit mingling with buttery hazelnuts. This is wrapped in a creamy texture that is dry with crisp but gentle, firm acid at the finish. An elegant wine with balance and finesse that has the potential to age and develop further complexity in the bottle.
An excellent example of a new world chardonnay with "European" finesse and balance. A joy to drink.